Meditation Instructor Training
With Pema Khandro, Aruna Rig'dzin and Dr. Satya
October 31, 2020 - February 20, 2021
150 Hour Certification Training – with Pema Khandro
Oct 31, 2020 – Feb 20, 2021
The Meditation Instructor Training supplies the fundamental knowledge and experience necessary to lead meditation classes and one-day meditation intensives.
People all over the world have turned to Buddhist meditation as a source of wisdom. Meditation offers a powerful method to access a sense of spaciousness, peace and authentic presence.
The practical benefits of meditation are well documented. Research shows it improves mood, reduces stress (Brown & Warren 2003), it improves memory, visuospatial reasoning, sustained attention and executive brain function (Zeidan et al. 2010). It reduces sub-clinical depression and anxiety (Schreiner and Malcolm 2012). 
From a Buddhist point of view, when we know how to meditate, we learn how to work with mind and emotions. We have a practice for unraveling conditioned scripts and unconscious habits. Meditation is a pathway to discovering human goodness by making peace with our mind. Ultimately it is a method for getting free from dissatisfaction, resolving confusion and waking up to see reality more clearly.
MEDITATION TEACHERS NEEDED
Equanimity, calm, peace, inner strength, resilience, centeredness… there are so many reasons the world needs meditation teachers.
Meditation Teachers can offer important tools to society for relating to these tumultuous times.
Meditation promotes mindfulness and equanimity – the ability to let emotional states arise and pass without becoming overwhelming. With mindfulness, we are able to become aware of our mind-states, rather than carried away by them. It promotes the state of equanimity, the ability to respond skillfully to situations. Instead of responding with knee-jerk reactions, blame, resentment and anger we can choose healthier responses, such as loving-kindness and compassion.
There are so many places where meditation can be taught. It can add a profound benefit to temples, yoga centers, health centers, schools, corporations, communities and healthcare settings. This training offers meditation instructors copious knowledge, both practical and experiential – so that you can offer high-quality classes in any setting.
ABOUT THE FORMAT
The training includes a study of the postures for meditation, breathing techniques, the five key meditation techniques from Zhine, (also known "Calm Abiding), common obstacles to meditation, remedies for obstacles of meditation and more. We will also review the most important Buddhist teachings to support meditation practice – looking to the wealth of Buddhist philosophy for new perspectives on what is mind, how to work with thoughts and emotions, what is the body-mind connection and how body and mind can be harnessed for awakening.
Leaders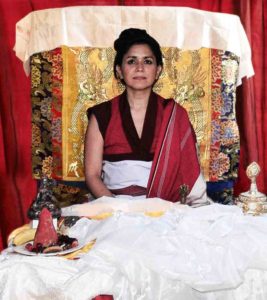 Pema Khandro
Pema Khandro is a Tibetan Buddhist teacher, humanitarian and scholar specializing in the philosophy and practice of Tibet's Buddhist Yogis. Her mission is to make in-depth Buddhist education accessible, to open the doorway to the great treasures of philosophy, meditation, medicine and art contained in Tibetan Buddhism. Pema Khandro is the spiritual leader of the Community of Buddhist Yogis in North America, she is the founder of Ngakpa International, the Yogic Medicine Institute, Dakini Mountain, and Ngakpa House, a charity which supports the education of children and elders in the Himalayas. Pema Khandro is an authorized Lama and lineage holder of…
Learn more about Pema Khandro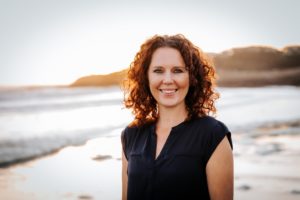 Aruna Rig'dzin
Aruna Rig'dzin has been studying Tibetan Buddhism with Pema Khandro Rinpoche since 2000.  She is a member of the Board of Directors of Ngakpa International and the Director of the Yogic Medicine Institute. She is also a NAMA certified Ayurvedic Practitioner with over 16 years as an Advanced Yoga Teacher, Meditation Instructor and Panchakarma Specialist (CPT). Completing over 250+ hours of ERT (Emotional Repolarization Technique) with clients from over 20 countries around the world, Aruna is passionate about healing, sustainable living and giving you the tools to live a vibrant, healthy and clear life.
Learn more about Aruna Rig'dzin
Dr. Satya
Satya Shiva has been studying with Pema Khandro Rinpoche since 2001. She is the Chief Operating Officer for Ngakpa International since 2010 and is a member of the Board of Directors. Satya is the Panchakarma Clinic Director of the Yogic Medicine Institute since 2004, a Doctor of acupuncture and Oriental Medicine, as well as a NAMA certified Ayurvedic Practitioner.
Learn more about Dr. Satya