Meditation Instructor Training
With Pema Khandro, Aruna Rig'dzin and Satya Shiva
September 14 - October 4, 2019
Get Certified as a Meditation Instructor
The Meditation Instructor Training supplies the fundamental knowledge and experience necessary to lead meditation classes and one-day meditation intensives.
Sixty Hours of Training
21 Hours Video Lessons
21 Hours of daily practice and journaling
3 Group Workshops Online
3 Hour Meditation Practicum in an underserved community
3 Hour Final Transmission and Graduation
Leaders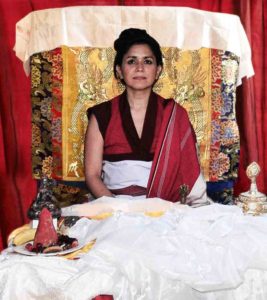 Pema Khandro
Pema Khandro is a Tibetan Buddhist teacher, humanitarian and scholar specializing in the philosophy and practice of Tibet's Buddhist Yogis. Her mission is to make in-depth Buddhist education accessible, to open the doorway to the great treasures of philosophy, meditation, medicine and art contained in Tibetan Buddhism. Pema Khandro is the spiritual leader of the Community of Buddhist Yogis in North America, she is the founder of Ngakpa International, the Yogic Medicine Institute, the MahaSiddha Center in BerkeleyCalifornia and Ngakpa House, a charity which supports the education of children and elders in the Himalayas. Pema Khandro is an authorized Lama…
Learn more about Pema Khandro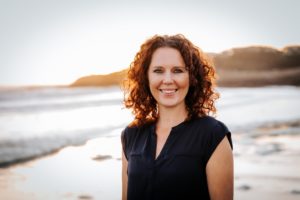 Aruna Rig'dzin
Aruna Rig'dzin has been studying Tibetan Buddhism with Pema Khandro Rinpoche since 2000.  She is a member of the Board of Directors of Ngakpa International and the Director of the Yogic Medicine Institute. She is also a NAMA certified Ayurvedic Practitioner with over 16 years as an Advanced Yoga Teacher, Meditation Instructor and Panchakarma Specialist (CPT). Completing over 250+ hours of ERT (Emotional Repolarization Technique) with clients from over 20 countries around the world, Aruna is passionate about healing, sustainable living and giving you the tools to live a vibrant, healthy and clear life.
Learn more about Aruna Rig'dzin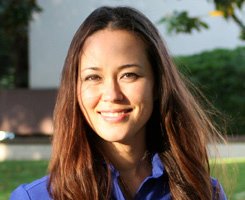 Satya Shiva
Satya is a Meditation Instructor in the Nyingma lineage of Tibetan Buddhism. She has studied with Pema Khandro Rinpoche for 17 years and is the Managing Director of Ngakpa International and the Community of Buddhist Yogis. She also serves as the director of fundraising and outreach for Ngakpa House, a charity which sponsors education for children and orphans in the Himalayan border regions. Satya specializes in mind-body wellness practices. She is a certified Ayurvedic Practitioner and a licensed Practitioner of Acupuncture and Traditional Chinese Medicine. She has been a resident faculty member of the Yogic Medicine Institute since 2004, offering…
Learn more about Satya Shiva