Vajrakilaya Practice to Remove Obstacles
With Janak Kimmel
February 21, 2020
Doors will close at 6pm, no further admittance at that time. From 6-9pm this will be a closed retreat, to focus on powerful Vajrakilaya obstacle removing energy.
By donation.
All proceeds to benefit Dakini Mountain
Pre-registration required, email Janak.Buddhist.Yogis@gmail.com
Leader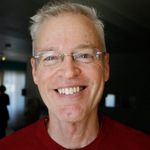 Janak Kimmel
Studying with Pema Khandro since 2003, Janak is an electrician by trade, a playwright by night, and a creative and devoted student of the dharma. He is a Discussion Group Leader and a Teaching Assistant in the School.
Learn more about Janak Kimmel