Empathy Training – Online
With Pema Khandro, Aruna Rig'dzin and Satya Shiva
March 25 - May 13, 2020
Why Take Empathy Training?
A happy life. Loving relationships. Peace with family. Deeper friendships. Real Love. Emotional Maturity. Spiritual Maturity. Socio-Emotional Intelligence. Harmony with Co-workers and so much more.  Join three Buddhist teachers for an eight-week course in the core skills you need to live with an open heart. Designed and led by internationally renowned scholar and teacher of Tibetan Buddhism, Pema Khandro. This training is also led by Aruna Rig'dzin Ross and Satya Shiva, Co-Directors of Ngakpa International and the Yogic Medicine Institute.
Research shows that 8 weeks of empathy training is enough to significantly increase our ability to empathize with others. 
Who is this course for?
People who believe they can change the world

Are actively doing it

Are willing to do the inner work needed to do it well
What you will gain
Tools for becoming a better person
Learn to deal with high emotion
Learn to meditate
Learn to Self-Regulate
Learn to listen deeply
Tools to resolve interpersonal conflict
Set appropriate boundaries
Know how to ask for what you want and need
Tools to take charge of your state of being
Develop self-awareness
How to deal with suffering
Vocabulary for identifying and expressing emotions
How to work with your own emotions
Ability to communicate in times of high emotion
Assessing appropriate contexts for deep communication
How to know when not to communicate
Recognizing control dramas
Steps and practices for healing relationships
Training Format – 10 hours live online (40 hours total) 
8 Wednesday Classes Online: 12pm – 1:15pm  PDT (UTC-7) Timezone Converter (10 hours)
20 mins of Meditation Daily (19 hours)
Optional Monday Night Meditation Classes (2 hours)
Co-requisite: Intro to Buddhist Meditation Self-Paced Class (5 Hours)
Co-requisite: Buddhist Ethics Self-Paced Class & Quiz (5 hours)
Final Exam (1 Hour)
Certificate of Completion
Tuition
$395 for General Public
Free for All-Access Pass Members
$197 for Snow Lion Members
Leaders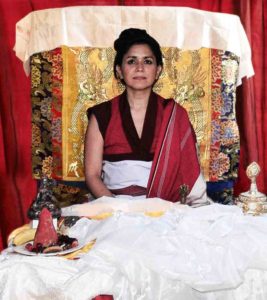 Pema Khandro
Pema Khandro is a Tibetan Buddhist teacher, humanitarian and scholar specializing in the philosophy and practice of Tibet's Buddhist Yogis. Her mission is to make in-depth Buddhist education accessible, to open the doorway to the great treasures of philosophy, meditation, medicine and art contained in Tibetan Buddhism. Pema Khandro is the spiritual leader of the Community of Buddhist Yogis in North America, she is the founder of Ngakpa International, the Yogic Medicine Institute, the MahaSiddha Center in BerkeleyCalifornia and Ngakpa House, a charity which supports the education of children and elders in the Himalayas. Pema Khandro is an authorized Lama…
Learn more about Pema Khandro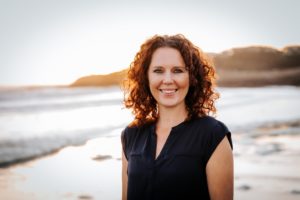 Aruna Rig'dzin
Aruna Rig'dzin has been studying Tibetan Buddhism with Pema Khandro Rinpoche since 2000.  She is a member of the Board of Directors of Ngakpa International and the Director of the Yogic Medicine Institute. She is also a NAMA certified Ayurvedic Practitioner with over 16 years as an Advanced Yoga Teacher, Meditation Instructor and Panchakarma Specialist (CPT). Completing over 250+ hours of ERT (Emotional Repolarization Technique) with clients from over 20 countries around the world, Aruna is passionate about healing, sustainable living and giving you the tools to live a vibrant, healthy and clear life.
Learn more about Aruna Rig'dzin
Satya Shiva
Satya Shiva has been studying with Pema Khandro Rinpoche since 2001. She is the Chief Operating Officer for Ngakpa International since 2010 and is a member of the Board of Directors. Satya is the Panchakarma Clinic Director of the Yogic Medicine Institute since 2004, a Doctor of acupuncture and Oriental Medicine, as well as a NAMA certified Ayurvedic Practitioner.
Learn more about Satya Shiva